June 1940. Our darkest hour.
After the defeat of France in June 1940, only the English Channel stood between Nazi Germany and Britain. But for any invasion to succeed, Hitler knew he would have to secure air supremacy over southern England.
The odds were stacked in the enemy's favour. Nazi Germany had assembled the largest and most formidable air force in the world. The stage was set for the Battle of Britain.
A crash-landed Messerschmitt 109 fighter in Kent, 24 August 1940
Never was so much owed by so many to so few.
Just 2,937 Fighter Command Aircrew took on the might of the Luftwaffe. Immortalised by Churchill, these 'Few' hailed from 15 different countries, from Britain and Poland to South Africa and New Zealand. With an average age of only 20, most had only two weeks' training.
Armed with determination and courage, they took to the skies in their Spitfires and Hurricanes – and changed the course of the Second World War.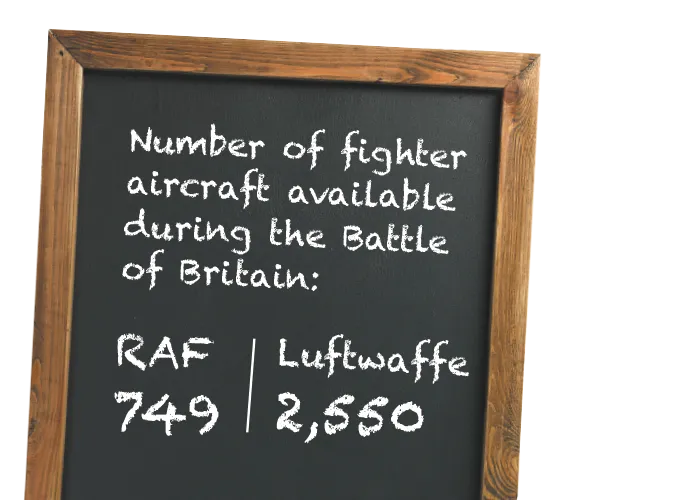 Over three and half months of bitter fighting.
Between July and October 1940, the Battle of Britain raged over southern England. Fierce dogfights took place over villages, fields and shoreline, as both sides fought for air supremacy.
The most decisive moment came on Sunday 15th September – now celebrated as Battle of Britain Day. A total of 56 enemy aircraft were shot down, dealing a lethal blow to the power of the Luftwaffe.
Anti-aircraft gunners waiting for the Luftwaffe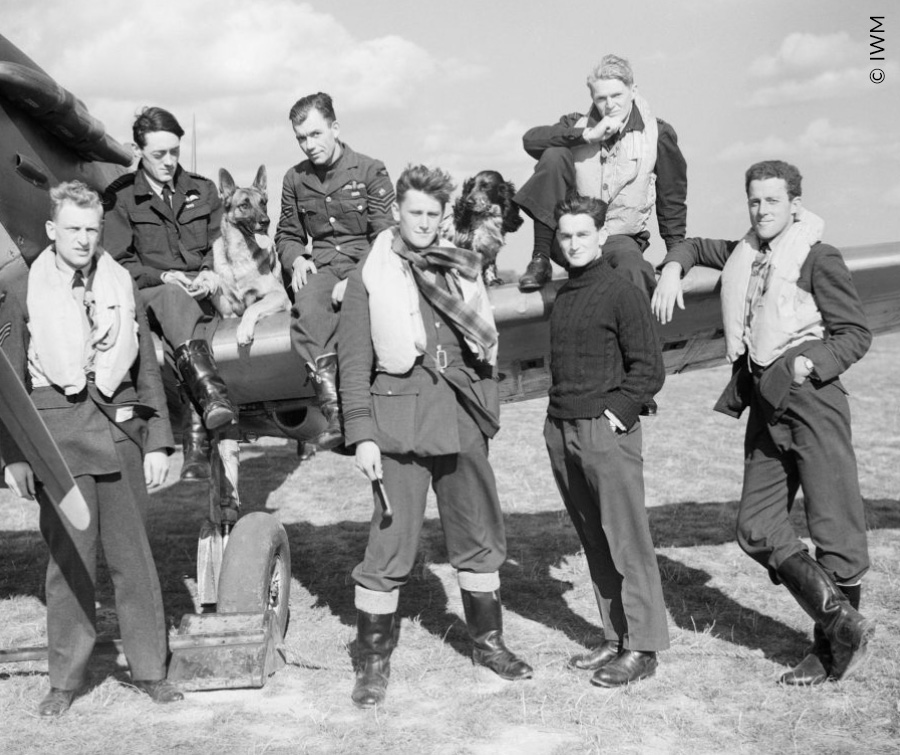 Pilots of No.19 Squadron pose alongside a Spitfire at Fowlmere, 21 September 1940.
Churchill's Few made the ultimate victory possible.
The Second World War would go on for another five brutal years. But victory in the Battle of Britain marked a significant turning point.
Without control of the skies, enemy invasion was all but impossible. The bravery of 'The Few', and the many who supported them, made sure that Britain could live to fight another day. For the first time, the ultimate victory was in sight.